School of Shimmy
You've heard about a burlesque revival. You've seen snippets of this sensation in the press and on T.V. Now it's time for you to get in on the action! Calling all divas, cool cats, harlots, dames hot mamas and daddy-o's, RED HOTS BURLESQUE SCHOOL OF SHIMMY is for you! If you have always dreamed of being a burlesque star or just want to learn what all this fun is all about you too can be Red Hot! The PRESS loves SCHOOL OF SHIMMY see our MEDIA page for coverage of our class series.
Bring a friend or meet some in the class. Burlesque is about having fun! Bring a smile and an open mind because we're going to let loose as you learn to shake it with confidence and class! We love to bring the school to you! You name the time and we'll make it happen.
CONTACT US
and let's get shakin'! All classes are open to students of any age or gender who want to shake it on stage or in the bedroom. No previous dance or performance experience is required. No deposit needed for class, however space is very limited and reservations are strongly encouraged. To reserve a spot email: redhotsburlesque @ gmail . com with S.O.S. in the subject line. State which class(es) you are interested in and don't forget inquire about discounted rates! All classes are $30, unless otherwise noted.
Class List
April 2014
Apr
24
Thu
Burlesque 101 at Good Vibes

@ Good Vibrations
6:30 pm – 8:30 pm
Burlesque 101
Thursday, April 24th, 2014
6:30 pm – 8:30 pm
$20 in advance, $25 at the door
Tickets
Join us as we learn the art of Tease! Dottie Lux of Red Hots Burlesque is back to present Bump & Grind Basics. Students will learn the history of burlesque, how to create a persona and basic choreography. As well as learning to build your burlesque attitude; feel great about your body, and an open discussion about increased confidence and positive thinking. All classes are open to students of any age or gender who want to shake it on stage or in the bedroom. No previous dance or performance experience is required.
Apr
27
Sun
Legend Holiday O'hara Teaches RADIATING PRESENCE

@ Center for Sex and Culture
11:00 am – 1:00 pm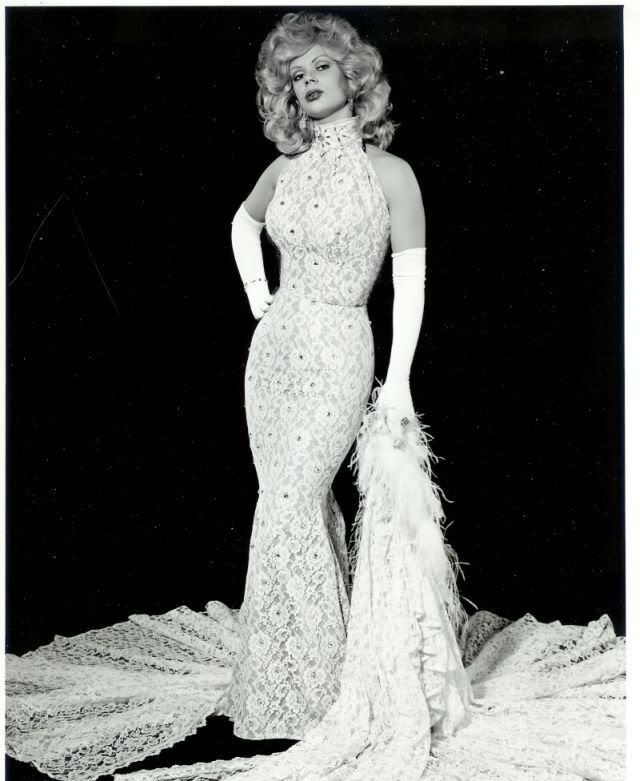 April 27th with Holiday O'Hara 11am-1pm Center for Sex and Culture1349 Mission st
RADIATING PRESENCE
Presence, Passion, and Power in Performing
How do some performers keep your attention, and others lose it almost right away?
In this class you will: expand your concept of personal confidence and presence, learn to project presence beyond body, becoming more proficient at reaching the audience in the back rows. Also learn techniques to appropriately fill an area from teeny to no walls at all.
There will be information & tips, demos, exercises, hands-on experiences, dyads, handouts, and Q & A.
Bio:
Holiday O'Hara has been performing since she was 5. Going pro at 18 she danced and worked in burlesque and striptease from 1968 through 1983, reclaiming and celebrating her body, her sexuality, her personhood. In 1983 she traded her boa for a whip and became internationally known as Sybil Holiday, consensual bdsm practioner, educator, lecturer, and author. Her interest in the human mind as well as the body brought her in 1997 to certifications in clinical hypnotherapy, and to become a Reiki ll practitioner.
This class is the 1st taught since 2005 when her 2nd round of incapacitating body pain began which lasted 5 years till 2010. It took 3 years of healing to where I can happily say that this is the beginning of bringing all three careers together and being back on the stage. ♥
Are you a Breast Cancer Survivor? Learn how you can take classes for free! Want to donate to survivors taking classes? See our PINK LIGHT page.
Our Mission:Pink Light Bay Area provides burlesque classes based on the table of contents in the Burlesque Handbook, written by Jo Weldon. These classes will remain free to all survivors and those currently receiving treatment for breast cancer. Pink Light Bay Area will have a focus on finding fun. These classes are pointed at women looking for a one-two punch of fierce femininity and silly celebration to help reclaim their bodies. As Pink Light as a whole works towards non-profit status we will be seeking supporters and partners such as Center for Sex and Culture which will provide space for this classes and other materials needed. All students are potential teachers as we aim to spread this experience as far and wide as possible. These classes are also available to any friends or caregivers of a survivors as long as they are attending with those personally impacted by breast cancer. Get back and give back to yourself!